About Us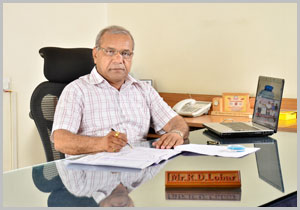 MODERN PATTERN is one of the Leading Manufacturer & Supplier of all types of Patterns, Core Boxes, Moulded Boxes, Die Making. The Fast Growing Organisation is running successfully under the sole Guidence Of Proprietor Mr. R.D. Lohar.
Being Technically Qualifed Persons he has Backed up by the Sound Technically qualified Personnel Which make MODERN PATTERN Continious Developing Quality Contigious Products. Since 1979 he was engaged in the activities Of manufacturing Patterns , Which Were Supplied in the Large Amount Of the Foundries.
Being Drawn to this line and looking to the Constant & increasing demands for the Foundry Industries, Modern Patterns has the started developing many Patterns ,Moulding Boxes, Dies, Jackets etc. Modern Patterns is Continiously engaged in the research & development activities. to adopt the new technologies . Thus We are Very muck keen of Advanced Technologies to upgrade our Customer delights thus giving them something special and innovative to face today's competative national and international market.
In House Facilities
We have Facilities in the Following

3D Molding
Tool Path Generating
Component Drawing & Drafting
Casting Drawing
Mould Scheme
Casting Drawing
Pattern Drawing
Core Drawing
CoreBox Design
Pattern Layout/Running System/Getting Layout
Fixtures For Core Lifting for foundry requirements
Templetes & Other Misc. Drawing
Standardisation Of Work
Process Sheet
Control Plan
Other System as Per ISO & Company requirement maintaing drawings system.